In the Federal government's budget which was delivered on October 6th, 2020, numerous planned changes to partner visas were announced – some positive, some not so positive.
One of the most controversial planned changes announced was a new requirement for partner visa applicants and their sponsor (if an Australian permanent resident but not a citizen) to have either functional English language ability, or make a genuine attempt to learn English.  This new requirement is planned to be introduced for partner visa applications lodged from mid-2021.
There was very little detail about this planned English language requirement in the budget documents.
However, Acting Immigration Minister Alan Tudge provided some further details on October 8th, 2020.
He said that: "What this will mean is that we will require an applicant and a sponsor to have met functional level English or to have at least made reasonable efforts to learn English. And, by reasonable efforts we mean for most people that would be doing about 500 hours of free English language classes."
There has been a significant outcry about this planned English language requirement for partner visa applicants.
Accordingly, it is quite possible that this proposal will be watered-down before it's planned introduction in mid-2021.
We'll be watching closely.
Feel freee to contact me if you would like to book a consultation for more information about anything mentioned here.
Regards. Ross McDougall.  Solicitor & Registered Migration Agent.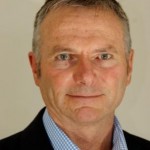 Tel: 08 8528 9187
This information is correct at October 13th, 2020.  But, keep in mind that immigration law changes from time to time.