Answering the questions about dates you entered and exited Australia
Partner visa applicants and their sponsors are required to answer questions on online visa and sponsorship application forms, and on the form 80, about:
Periods of time they have spent in Australia
Exact dates of entry to, and exit from, Australia.
Not sure of those exact dates of entry/exit? – that's common.
You may have some old Australian entry and exit stamps in old passports, or maybe not.
If you are unsure of your dates of entry/exit, help is at hand.
You can apply to the Department of Home Affairs for a copy of your International Movement Records, which will show all of the dates you entered and exited Australia, from 1981 until now.
To apply, you complete the online application form which you can access here.
There is no cost to apply for and to receive a copy of your international movement records.
Obtaining a copy of your International Movement Records can also help Australian sponsors answer the question about countries outside Australia that they have travelled to in the last ten years.
Whilst the movement records won't show you what country you travelled to, it will prompt your memory about all times that you travelled from Australia.
Feel free to contact me if you would like to book a consultation for more information about anything mentioned here.
Regards.
Ross McDougall.
Immigration Lawyer & Solicitor.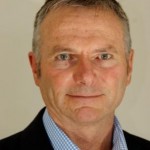 This information is correct at November 24th, 2023.  But, keep in mind that immigration law changes from time to time.