Australian Permanent Residents as partner visa sponsors – traps to avoid.
Partner visa applicants need to be sponsored by their partner.
The sponsoring partner needs to be an Australian Citizen or an Australian Permanent Resident or an Eligible New Zealand Citizen.
Can the sponsor be living outside Australia and sponsor their partner?
If the sponsor is an Australian citizen, the answer is yes. It does not matter if the Australian citizen sponsor is living in Australia or not – they can still be approved as a sponsor.
The situation is more complex for potential sponsors who are Australian Permanent Residents.  This is because there is a 'Usually Resident' (in Australia) requirement for Permanent Resident sponsors.  There is no such requirement for Australian citizen sponsors.
The 'Usually Resident' requirement.
Guidance on what 'Usually Resident' means, and how the Immigration department interprets the 'Usually Resident' requirement, is available in an Immigration Department policy document.
This is a relevant extract from that policy document:
Assessing usually resident
As 'usually resident' is not defined in the Act or Re​gulations, it is taken to have its common or dictionary meaning. That common meaning has been the subject of a number of judicial decisions.
In 2003, the Full Federal Court considered 'usual residence' in Scargill v Minister for Immigration and Multicultural and Indigenous Affairs (2003) FCAFC III (2 June 2003) (Scargill). Scargill addressed the specific phrase 'usually resident' as it applied in the definition of 'remaining relative'. The court in Scargill looked to other cases that used similar phrases, such as Kotaki Para Rubber Estates Limited v The Federal Commissioner of Taxation (1941) HCA 13; (1941) 64 CLR 241. Scargill found a person must meet two essential elements to be considered usually resident in a particular place:
a physical presence in a particular place (as indicated by where a person maintains a home, eats and sleeps, even if this is in hotels or a yacht) and
an intention to treat that place as a home for at least the time being but not necessarily forever.
Although:
regulation 1.03 requires a decision maker to consider whether a person purporting to be a permanent resident is in fact usually resident in Aus​tralia 
​​an​d
case law requires that in doing so the decision maker considers the two elements of physical presence and intent
it is a matter for the decision maker to determine, based on the​ facts of the case, if a person is usually resident in and a permanent resident of Australia.
The evidence for being usually resident somewhere may be seen in a variety of factors, including:
maintaining a home in a particular place
going to work there
owning property, business or other interests ​there
having family and other ties in the place.
Absence from a place at a particular time does not automatically mean it is not a person's usual residence, as the person may have already established usual residence there in circumstances where their absence is still consistent with having usual residence in that place.
It follows that a person who holds a permanent visa but has not activated that visa by entering Australia may, depending on the facts of the case, be considered usually resident if they have the intention of ma​king Australia their home, had previously lawfully entered Australia (even if only on a temporary visa at that stage) and established the type of links that are indicative of usual residence
A person who has never entere​d Australia could not be found to be usually resident in Australia as they have never established their physical presence in Australia.
Under policy, it may be accepted that the sponsor is usually resident in Australia in the absence of information that suggests otherwise if the sponsor:
holds a permanent visa and

is residing in or has previously resided in Australia.
So, as you can see from the Immigration department's policy, above, there are some scenarios where an Australian Permanent Resident may be considered not to be 'Usually Resident' in Australia, and therefore not eligible to be a partner visa sponsor.
If in doubt about your potential eligibility as a sponsor, I recommend that you get professional advice.
Feel free to contact me to arrange a consultation if you need further information about this.  Regards.
Ross McDougall. Solicitor & Registered Migration Agent.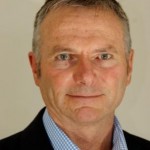 Tel: 08 8528 9187
This information is correct at January 15th, 2020.  But, keep in mind that immigration law changes from time to time.
Information (or the lack of it) contained here does not take into account anyone's individual circumstances and should not be relied upon as immigration assistance or legal advice.