From early 2021, offshore partner visas and prospective marriage visas will be able to be granted to applicants who are in Australia.
The Immigration Department has today announced that it will not require certain family visa subclass applicants to be offshore (outside Australia) for grant of their visas – from early 2021.
The announcement is that:
Some categories of visa require applicants to be outside of Australia at the time the visa is granted. The Department is aware that the travel restrictions and limitations associated with COVID-19 are affecting visa applicants, particularly applicants for family visas who have come to Australia. 
It is intended that changes will be implemented in early 2021 that would allow certain family visas, which have been applied for outside Australia, to be granted while the visa applicant is in Australia.  This temporary concession will be for people who are in Australia and are not able to travel offshore to be granted the visa due to COVID-19 related border closures.
The concession will apply to certain applicants for the following Family visa subclasses:
Child (subclass 101) visa
 Adoption (subclass 102) visa
 Dependent Child (subclass 445) visa
 Prospective Marriage (subclass 300) visa
Partner (subclass 309) visa
This announcement is good news for offshore partner visa and prospective marriage visa applicants who are currently in Australia on another visa, such as a visitor visa.
Previously, applicants had to leave Australia so that their offshore partner visa or prospective marriage visa could be granted to them – which was very difficult to do in COVID times.
Feel free to contact me if you would like to book a consultation for more information about anything mentioned here.
Regards.
Ross McDougall.  Solicitor & Registered Migration Agent.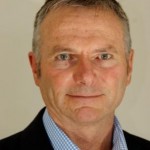 Tel: 08 8528 9187
This information is correct at November 29th, 2020.  But, keep in mind that immigration law changes from time to time.