Change a Prospective Marriage Visa application to a Partner Visa application? – it may be possible.
These are difficult times for Prospective Marriage Visa applicants due to the Covid 19 travel restrictions into Australia for fiance(e)s.  Therefore, some couples are examining all options for getting their fiance(e) partner to Australia.
The strategy
One option that is difficult, but may be available to some, is for the Australian sponsor and their partner to marry before they get a decision on their (already lodged) Prospective Marriage visa application.
After legally marrying and advising the immigration department of the marriage, the Prospective Marriage visa application can be converted by the immigration department to a subclass 309/100 offshore partner visa application.  No further visa application charge is payable. The undecided Prospective Marriage visa application is also withdrawn.
A Prospective Marriage visa application that hasn't been finalised can be converted to an offshore partner visa application on the basis of a marriage, but not on the basis of being in a de facto relationship.
The advantages
The potential advantage of this 'conversion' strategy is that once the subclass 309 temporary partner visa is granted, the visa holder (currently) does not need to obtain an Australian travel exemption to travel to Australia on their temporary partner visa.
The situation is different for Prospective Marriage visa holders who (currently) do need to obtain an Australian travel exemption to travel to Australia on their Prospective Marriage visa – and those exemptions are extremely difficult for Prospective Marriage visa holders to get.
The challenges
Converting an undecided Prospective Marriage visa application to an offshore partner visa application by marrying, has risks.  For example, the Prospective marriage visa application could be finalised after your marriage, but before the immigration department is informed of your marriage – ending up in a complete mess.  The immigration deparyment could decide that, even though married, the couple do not meet their definition of 'spouses'.
Of course one of the biggest challenges with this strategy currently is – how does the couple physically get together to marry during these Covid times?
Australians currently have to apply for permission to leave Australia and have an intention to leave Australia for 3 months or more.  Even if the Australian partner is in a position to be able to leave Australia for a lengthy period, and gains permission to do so – flights to and from Australia are expensive and scarce at the moment.  The cost of the mandatory quarantine on re-entering Australia is also significant.
Additionally, some couples who could marry in Australia, are not legally able to marry in some countries – for example, same-sex couples can't marry in some countries.
Overall, this is not a strategy to be undertaken lightly and without getting detailed and good advice first.  Whilst it could be a possible strategy for some, at the moment it simply may not be a realistic strategy for most unfortunately.
Feel free to contact me if you would like to book a consultation for more information about anything mentioned here.
Regards.
Ross McDougall.
Immigration Lawyer & Solicitor.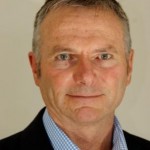 Tel: 08 8528 9187
This information is correct at April 17th, 2021.  But, keep in mind that immigration law changes from time to time.