Prospective Marriage Visa validity periods extended – very good news for some.
The Immigration Department has announced that it has extended the 9-month validity period of Prospective Marriage (subclass 300) visas, for some Prospective Marriage visa holders and for some former visa holders.
To be eligible for the extension:
If the subclass 300 visa holder (or former subclass 300 visa holder) was outside Australia on 10 December 2020, and their subclass 300 visa was in effect (active) at any time during the period from 6 October 2020 to 10 December 2020, the duration of their subclass 300 (Prospective Marriage) visa is extended to 31 March 2022.
This is a significant extension of subclass 300 visas that otherwise expire nine months after the date of grant. The announcment acknowledges the impact of COVID-19 travel restrictions on Prospective Marriage visa holders entering Australia.
This announcement is very good news for offshore Prospective Marriage visa holders who have been unable to enter Australia during the 9-month validity period of their visa (generally due to COVID travel restrictions).
Has the validity period of your subclass 300 visa been extended? – you can check on VEVO.
Feel free to contact me if you would like to book a consultation for more information about anything mentioned here.
Regards.
Ross McDougall.  Solicitor & Registered Migration Agent.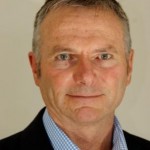 Tel: 08 8528 9187
This information is correct at December 14th, 2020.  But, keep in mind that immigration law changes from time to time.