Grant in Australia of offshore Partner and Prospective Marriage visas – the commencement date has been announced.
The government has announced that from 27 February 2021 the following visas will be able to be granted while the applicant is in Australia, even though these visas usually require the applicant to travel offshore for grant of their visa:
Partner (subclass 309) visa
Prospective Marriage (subclass 300) visa
Child (subclass 101) visa
Adoption (subclass 102) visa
Dependent Child (subclass 445) visa
So, due to the Covid situation and the current difficulties in leaving and returning to Australia, these visas will temporarily be able to granted whilst the applicant is inside or outside Australia.
Feel free to contact me if you would like to book a consultation for more information about anything mentioned here.
Regards.
Ross McDougall.  Solicitor & Registered Migration Agent.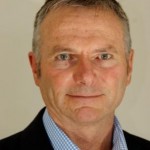 Tel: 08 8528 9187
This information is correct at February 16th, 2021.  But, keep in mind that immigration law changes from time to time.