The government's partner visa application charges will increase on July 1st, 2023. More Immigration Case Officers are to be employed.
In the recent Federal Government budget there were two announcements that affect Australian partner visa applicants.
One will negatively affect applicants, the other may positively affect applicants.
The negative
From July 1st, 2023, the government will increase its visa application charges for partner and prospective marriage visa applications.
The increase in visa application charges for partner visa and prospective marriage visa applications will be 6% (an approximately $500 increase).
This is on top of the existing government partner visa application charges that are already very high!
These new partner visa application charges only apply to visa applications lodged after July 1st, 2023.  Applications lodged before then won't be affected.
The Positive – (potentially)
In the budget the government also announced that they will be 'onboarding' (hiring) 500 new Immigration Case Officers over the next 12 months.
This is potentially good news for partner visa applicants who currently experience the injustice of paying a very high government visa application charge, which is frequently combined with slow processing of their visa application.
Hopefully, a significant number of new Case Officers will be allocated to processing partner visa applications – we shall wait and see.
Feel free to contact me if you would like to book a consultation for more information about anything mentioned here.
Regards.
Ross McDougall.
Immigration Lawyer & Solicitor.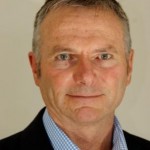 Tel: 08 8528 9187
This information is correct at May 15th, 2023.  But, keep in mind that immigration law changes from time to time.