Free document translation service – are you eligible?
A no-cost document translating service.
The Australia government is now providing a free document translating service for some temporary and permanent visa holders.
If you hold one of these (or numerous others) visas:
Subclass 300 (Prospective Marriage Visa)
Subclass 309 (Temporary partner visa – offshore)
Subclass 100 (Permanent partner visa)
Subclass 820 (Temporary partner visa – onshore)
Subclass 801 (Permanent partner visa)
then you will be eligible for free of charge professional document translating into English, paid for by the Australian government, if:
You were granted your visa within the last two years;
You have not already had ten or more documents translated using this service.
You can find out more about this very useful free governemnt service and apply by clicking here.
Regards. Ross McDougall. Solicitor & Registered Migration Agent.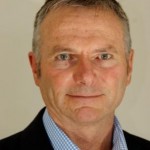 Tel: 08 8528 9187
This information is correct at February 17th, 2020.  But, keep in mind that immigration law changes from time to time.
Information (or the lack of it) contained here does not take into account anyone's individual circumstances and should not be relied upon as immigration assistance or legal advice.