Recently married and lodging a partner visa – should you change your family name?
Are you required to change your name to your spouse's family name?
No, you are not required to do so.
You can do so, but you don't have to – some people do change their name, other's don't.
For the partner visa application, is it beneficial to change your name to your spouse's family name?
Some applicants think that it is potentially beneficial – possibly because they think it makes their marriage look more 'committed' or 'genuine'.
However, this is not necessarily the case in Australia.
Estimates vary slightly, but it appears that approximately 25% to 30% of women and around 97% of men do not change their name after marrying in Australia.
So if you don't change your name after marrying, you would be among a significant minority of women, and the overwhelming majority of men, who do not do so.
If you do choose to change your name, it may be best to wait – for these reasons:
Partner visa applicants are required to provide a police clearance for each country they have spent a year or more in (cumulatively) in the last ten years. These police clearances are required in every name the applicant has ever been known by. The more names that you have been known by, the harder that becomes.
The partner visa application is lodged using the name recorded in the applicant's current passport. Yes, it's possible to get a new passport in a new (married) name – but, how long will it take and how much time do you have before you need to lodge the partner visa application?
A potential alternative to changing your name before lodging the partner visa application (or during its processing).
An alternative if you do want to change your name, is to consider waiting until your permanent partner visa application is processed and granted.
Why? – it potentially just keeps things a lot simpler with the partner visa application.
Changing your name doesn't necessarily display to the immigration department that your marriage is more committed and genuine – many married partner visa applicants don't change their name and are granted partner visas.
Feel free to contact me if you would like to book a consultation for more information about anything mentioned here.
Regards.
Ross McDougall.
Immigration Lawyer & Solicitor.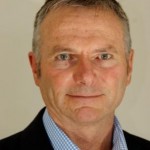 Tel: 08 8528 9187
This information is correct at October 26th, 2022.  But, keep in mind that immigration law changes from time to time.
Tags: change name, Partner