Partner visa applicants and joint bank accounts.

Couples lodging a partner visa application need to show immigration that they have combined their financial affairs.
Having a joint bank account (a bank account in both of the couple's names) is one piece of useful evidence that a couple's finances have been combined.
It's important that both of the couple actively use their joint bank account after they open it – ideally both making deposits into it and using the funds in it for day-to-day living expenses.
Sometimes, one of the couple will be in Australia on a temporary visa – a visitor visa for example.
Can the couple open a joint bank account in Australia if only one of them is an Australian permanent resident or citizen?  The answer is possibly – it depends on which Australian bank you approach.
In the recent past, the following banks have been known to open joint bank accounts for a couple where one of the couple is in Australia on a temporary visa (such as a visitor visa):
Commonwealth (Google 'CBA migrant banking')
Westpac
ANZ
BankWest
This list does not include every Australian bank that provides this service – some, but not all, other banks do also.
Keep in mind that banks change their account products from time to time – what they offer today, they may not offer tomorrow.
All the best with opening (and using!) your joint bank account.
Feel free to contact me if you would like to book a consultation for more information about anything mentioned here.
Regards.
Ross McDougall.
Immigration Lawyer & Solicitor.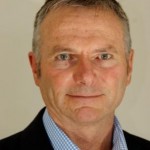 Tel: 08 8528 9187
This information is correct at September 8th, 2022.  But, keep in mind that immigration law changes from time to time.
Tags: Account, Bank, Joint, Joint Bank accounts and partner visas, Partner, Visa