Something to consider if you travel overseas whilst your permanent onshore partner visa (subclass 801) is being processed.
Holders of a subclass 820 (temporary partner visa) are allowed to leave Australia, and to return to Australia, whilst it is current.  The subclass 820 visa remains current until the visa holder receives a decision on their subclass 801 (permanent partner visa) application.
Two years after the person has applied for the subclass 820 and subclass 801 visas (they are applied for together), they are eligible to be processed for the subclass 801 visa (after lodging some additional forms and updated evidence of their ongoing and genuine relationship).
The processing of the subclass 801 visa takes some time.  Some subclass 820 visa holders will want to travel overseas during that subclass 801 processing period.
In that situation, and notwithstanding that subclass 820 visa holders can leave Australia and return to Australia whilst their subclass 820 visa is current, I recommend that they consider applying for a Bridging Visa B (BVB) before they depart Australia.
The reasons for my recommendation are slightly complex:
⦁ Firstly, whilst most subclass 801 permanent partner visa applications are approved, not all are.
⦁ If a person's subclass 801 application was refused whilst they were overseas, their subclass 820 visa would cease at the date of the refusal.
⦁ They would then need to apply for another visa (most likely a visitor visa) to return to Australia to be able to lodge an appeal of the subclass 801 refusal – within the time-limit allowed to lodge the appeal.  The appeal application can't be lodged whilst the person is outside Australia.
⦁ The person would need to apply for and obtain a visitor visa very quickly, so as to be able to get back to Australia in time to lodge the appeal. Unfortunately, obtaining a visitor visa is not always easy, quick, or straight-forward.
⦁ Subclass 820 visa holders hold an (inactive) Bridging Visa A (BVA) – that is associated with their subclass 801 visa application.
⦁ BVA holders are eligible to apply for a BVB.  A BVB holder can return to Australia on that BVB during the validity of the 're-entry period' that is specified on the BVB – so they wouldn't normally need to apply for a visitor visa to re-enter Australia if their subclass 820 visa ceases (due to a subclass 801 visa application refusal) whilst they were overseas.
So, even though a person may consider that it is extremely unlikely that their subclass 801 visa application will be refused, they may want to apply for a BVB before travelling overseas anyway – for added security when they are overseas.
The government's visa application charge for a BVB is (currently) $165.  Whilst there is no guarantee that a BVB will be granted, it should be.
Subclass 820 visa holders who are having their subclass 801 visa application processed – and are travelling overseas – don't have to apply for a BVB before they travel – but they may want to.
Feel free to contact me if you would like to book a consultation for more information about anything mentioned here.
Regards.
Ross McDougall.
Immigration Lawyer & Solicitor.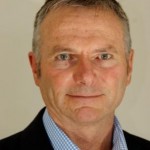 Tel: 08 8528 9187
This information is correct at November 22nd, 2022.  But, keep in mind that immigration law changes from time to time.
Tags: Processing, subclass 801, travel