Form 888s – the 'Do's' and the 'Dont's'.
What is a Form 888?
The Form 888 is the Australian Immigration Department's 'Statutory Declaration by a supporting witness in relation to a Partner or Prospective Marriage visa application' form.
Form 888s are an important part of the evidence for Partner visa and Prospective Marriage visa applications.
How to use them
Firstly, it's important that your witnesses use the most recent version of the Form 888 – the form is updated from time to time.
You can download the most recent version of the Form 888 here.
I recommend that you obtain a minimum of six completed Form 888s – if you can get more than that, then good.
Family, friends, colleauges, who know you both, are all eligible to complete Form 888s.  Form 888s from each partner's parents are useful (as long as they are supportive of your relationship).
But, don't restrict yourself to just using family – it's advisable to use some friends for Form 888s also.
At least two of the people that complete Form 888s for you need to be Australian citizens or Australian permanent residents.  The rest of the people can be, but don't have to be.
Both people that are in Australia and people that are outside Australia can complete form 888s.  If the person does not speak English then their answers to questions 3, 4 and 5 of the Form 888 will need to be translated into English by a qualified translator, and the translation attached to the form 888.
Some things to keep in mind.
The person completing the form 888 should not refer to you as being each other's 'boyfriend' or 'girlfriend'
You are applying for a Prospective Marriage visa because you are fiance(e)s  – not merely 'boyfriend' or 'girlfriend'.
Similarly, you are applying for a Partner visa either because you are married – 'husband' or 'wife', or because you are in a de facto relationship – 'partners' or 'de facto partners'.
The words used are important. If your Form 888 witnesses write that you are 'boyfriend' or 'girlfriend' – even though they know that your relationship is more than that – then it can be harder to convince the immigration department that you are actually fiance(e)s or married or de facto partners.
People have usually never completed a Form 888 before. If possible, get the person to send you a copy of what they intend to write before they put it into the Form 888 and sign it.
Everything they write must be true and accurate, but sometimes they misunderstand the questions, or use the wrong words or incorrect dates, or, sometimes they forget to say they attended your wedding!
You may be able to gently guide them, or refresh their memories – keeping in mind that everything must be true. Form 888s are a legal document.
Don't write people's answers to the questions in the Form 888 for them.  Their answers neeed to be written by the person themselves and in the person's own words.
It's fine to remind them if they have forgotten something or misunderstood something – but at the end of the day it is the person themselves that needs to write their own answers.
Feel free to contact me if you would like to book a consultation for more information about anything mentioned here.
Regards.
Ross McDougall.
Immigration Lawyer & Solicitor.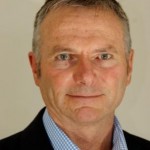 Tel: 08 8528 9187
This information is correct at May 14th, 2021.  But, keep in mind that immigration law changes from time to time.