Adelaide declared the most honest city in Australia (Seriously!)
The Publication Glam Adelaide reported the following on July 15th 2021:
As well as taking home the top prize for the most liveable in Australia, Adelaide can now add another string to its bow, having been found the most honest city in Australia.
Polishing up an impressive collection of bronze medals, Adelaide has now been found the third most liveable city in the world and the third most honest, furthering the city's reputation as a friendly and great place to live.
The Honest City study, compiled by German data analytics group Twinner, pulled together data from car dealerships, government transparency, economic transparency and theft rates amongst cities around the world, to produce their findings of the world's most honest locations.
Factors such as how likely citizens would be to return a wallet filled with money were also considered.
Not only the most liveable city in Australia, Adelaide is reigning supreme amongst global heavyweights, joining Zurich and Tokyo as the top three most honest cities in the world, with a score of 94.9 out of a perfect 100 (which was actually reached by Zurich).
Twinner released the study as part of their mission to increase transparency in the second-hand car sales industry, looking to assess how car dealerships are viewed around the world.
Joining Adelaide in the top ten as the 10th most honest city was fellow Aussies, Brisbane, rounding out the group, which was whittled down from a shortlist of 75 global cities, from an initial group of 350.
The top 10 cities found to be the most honest in the world were as follows:
Zurich 
Tokyo
Adelaide
Phoenix 
Hamburg 
Amsterdam 
Munich
Copenhagen
Edinburgh 
Brisbane 
This comes after it was announced earlier this year Adelaide finally overtook long-time winners Melbourne as the most liveable city in Australia, and third in the world.
The Economist Intelligence Unit's Global Liveability Index has become a much anticipated study each year, with cities around the world clamouring to see where they placed, rated on factors such as healthcare, stability, culture and environment, education and infrastructure.
Adelaide's scores hit it out of the park in the 2021 rankings, even scoring a perfect 100 in two of the categories: healthcare and education, with the full report also touching on the impact COVID related lockdowns have had on cities around the world.
Neighbour Auckland, New Zealand was crowned champion in the liveability rankings, with success for another Japanese city, Osaka, coming in in an impressive second place./
To read the full study on the world's most honest cities, visit here.
Regards.
Ross McDougall.
Immigration Lawyer & Solicitor.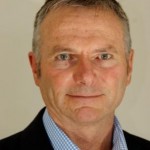 Tel: 08 8528 9187