Pre-approval of partner visa sponsors – we have a commencement date.
As some readers will be aware, for a long time now the immigration department has been planning to implement a requirement that partner visa sponsors be 'pre-approved' before the partner visa applicant can lodge their partner visa application.
For a couple of years now, we have known that this 'pre-approval' requirement is coming – we just haven't known when.
The immigration department have now finally provided some guidance on when the sponsor pre-approval commence will commence – it's November 2021.
What does that mean for potential partner visa sponsors and applicants?
Well, if you intend lodging an offshore (from outside Australia) partner visa application, it won't necessarily affect you much.
However, if you intend lodging an onshore (from inside Australia) partner visa application, you could be adversely affected by this new requirement from November 2021.
The reason for that is that we don't yet know how long the pre-approval of sponsors process will take – it could be weeks, it could be months – and it's more likely to be months.
Until the sponsor is pre-approved the partner visa applicant won't be able to lodge their partner visa application.  If the partner visa has a temporary visa (such as a visitor visa or a student visa) that expires soon – the time that it will take to pre-approve their partner visa sponsor could be a problem.  Their temporary visa could expire before their sponsor is pre-approved.
If the partner visa applicant has a long time left on their temporary visa – say, 6 months or more, then it's potentially less of a problem.
What to do?  Well it's best to think twice before rushing in to lodge a weak partner visa application just to avoid the commencement of pre-approval of sponsors in November 2021.
Lodging a weak application is rarely a good option.  There may sometimes be some short-term advantage in that, but it can come at the cost of significant long-term disadvantage.  A refused partner visa application is best avoided.
From November 2021 we will start to get a good idea of how long the sponsor pre-approval process takes.  The process may be able to be speeded up by lodging a 'decision-ready' sponsor pre-approval application – with all necessary police checks attached, for example.
Feel free to contact me if you would like to book a consultation for more information about anything mentioned here.
Regards.
Ross McDougall.  Solicitor & Registered Migration Agent.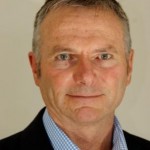 Tel: 08 8528 9187
This information is correct at November 12th, 2020.  But, keep in mind that immigration law changes from time to time.