Prospective Marriage Visas – validity periods have been extended and visa grants have re-commenced.
The Australian government has recently made some positive changes to the Legislation that governs Prospective Marriage visas. These changes commenced on February 27th, 2021.
The first change is that Prospective Marriage visas will be able to be granted to visa applicants that are outside Australia at the time of visa grant, or who are inside Australia at the time of visa grant.
Previously, the visa applicant had to be outside Australia at the time of the Prospective Marriage visa grant – the visa could not previously be granted to the applicant if they were inside Australia.
(This change actually applies to a range of different visas that could previously only be granted to applicants when they were outside Australia).
The second change is that the validity period of Prospective Marriage Visas that are granted after February 27th, 2021, can be in the range of 9 to 15 months.  Previously, the validity period was fixed at 9 months.
The validity period is the period of time that the visa is valid for – the period of time that the Prospective Marriage visa holder has to come to Australia, marry, and lodge a partner visa application.
This increase in the validity period from 9 months to 15 months isn't guaranteed – the new legislation allows the validity period to be up to 15 months, but it doesn't have to be 15 months – it must however be at least 9 months.
The Explanatory Statement that accompanies the new legislation notes that the validity period granted will depend on the 'circumstances of the individual'.
As a result of these chages we have recently seen Prospective Marriage visas being granted again.
A Prospective Marriage visa granted to a client last week had a validity period of 15 months from the date of visa grant and a 'must make first entry to Australia' date, 12 months from the date of visa grant.
My colleagues are reporting that Immigration have recently stated that they will no longer be granting requests from visa applicants to postpone Prospective Marriage visa grants, due to the new longer validity period of 15 months potentially.  Immigration will proceed to a decision when the application is assessed and the visa grant requirements are met.
After visa grant, the next challenge for most applicants will be getting to Australia on their Prospective Marriage visa, before it expires.
I note that the Australian Prime Minister said this on March 11th, 2021:
The Prime Minister says he is hopeful Australia's international border might re-open by the end of October, although he warns that is not yet confirmed.
"We haven't made any firm decision on these things but… that's our hope and that's our expectation," he said.
"But I've learnt all through the pandemic, you don't get too far ahead of yourselves."
Fingers crossed – let's hope so.
Feel free to contact me if you would like to book a consultation for more information about anything mentioned here.
Regards.
Ross McDougall.  Solicitor & Registered Migration Agent.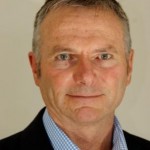 Tel: 08 8528 9187
This information is correct at March 13th, 2021.  But, keep in mind that immigration law changes from time to time.