Why partner visa processing times are increasing.
The immigration department's statistical report on the 2018-19 Migration Program was published this month.
Unfortunately, the report shows that the Partner visa application pipeline (lodged partner visa applications waiting to be processed) had reached almost 90,000 applications – as at June 2019.
The number of applications waiting in the pipeline is likely to increase further in 2019-20.
39,918 partner visas were issued in 2018-19 — around the same level as in 2017-18 but around 8,000 less than in 2016-17.
With an increase in partner visa applications from 57,144 in 2017-18 to 61,884 in 2018-19, the pipeline of partner visa applications continued to grow to almost 90,000.
With less than 40,000 partner visa places available in 2019-20, this pipeline of applications awaiting processing will seemingly grow further.  The result of this is ever-increasing average processing times.
The chart, below, illustrates the current mismatch between demand for partner visas, and the available supply.
Note: This is a summary of an article written by Abul Rizvi and published on the Independent Australia website on 8/12/2019.
Feel free to contact me to arrange a consultation if you need further information about this.
Regards. Ross McDougall. Solicitor & Registered Migration Agent.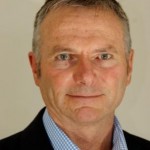 Tel: 08 8528 9187
This information is correct at December 9th, 2019.  But, keep in mind that immigration law changes from time to time.
Information (or the lack of it) contained here does not take into account anyone's individual circumstances and should not be relied upon as immigration assistance or legal advice.