Partner visa processing delays – couples are lobbying politicians and the media. Good!
The ever increasing average processing time for partner visa applicants is causing significant hardship for many couples.
The situation is particulalry difficult when the couple are physically separated – often the sponsor is in Australia and their partner is in another country.
Two recent news articles highlight this unacceptable situation of delay, and its impact.
You can find the articles by following these links:
https://www.abc.net.au/news/2020-08-14/partner-visa-process-criticised-by-former-immigration-official/12553190?utm_source=abc_news&utm_medium=content_shared&utm_content=link&utm_campaign=abc_news&fbclid=IwAR18dDfZaDgFVYai4YZaK_MPYJsxy08HRzENo3oxTO6Cu1YWP2H-mLooGFQ
https://www.sbs.com.au/news/couples-separated-for-years-are-calling-for-change-in-australia-s-partner-visa-system?fbclid=IwAR3YXoA8VNE66DUqfTb57zota6amZaY2_nGamt_I25UyFJok1P7hCoiT_F8
This lobbying of the government and the media by applicants and sponsors can only assist – let's hope so.
Regards. Ross McDougall.  Solicitor & Registered Migration Agent.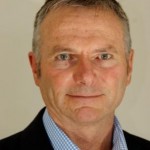 Tel: 08 8528 9187
This information is correct at August 16th, 2020.  But, keep in mind that immigration law changes from time to time.