Police Clearances for partner visa applicants and sponsors.
Who needs to provide Police clearances?
The applicant(s) for the partner visa and their Australian sponsor both need to provide police clearances as part of the partner visa application process.
Children who are included in the visa application also need to provide police clearances – if they are 17 years of age or older.
What countries are police clearances required from?
Police clearances are required for the visa applicant and the sponsor from every country that they have spent a year or more in (calculated cumulatively – all visits to the country added together) in the last ten years.
How long are the police clearances valid for?
The Australian Immigration Department regard Police clearances as valid for 12 months – even if the police clearance says on it that it is valid for less than 12 months.
The immigration department may extend the clearance validity period from 12 to 15 months – if the visa is close to being granted and if delays in processing the visa application were caused by the department.
If a person obtains a police clearance from a country they have been in previously but left, and if they do not return to that country during processing of the partner visa, then the police clearance from that country should not expire.
Can Immigration ask an applicant or sponsor for a police clearance from a country that they have spent less than a year in?
Yes they can, and sometimes they do.  Generally this would be due to having convictions in another country that have been disclosed, or being a person whose character was potentially 'of concern' to the immigration department.
Original Certificates not required
Originals of clearances are no longer required. Scanned copies are acceptable.
Original certificates issued in black and white by the relevant overseas authorities are acceptable for immigration purposes.
However, certificates that are provided in colour, which have been subsequently copied/scanned in black and white, are not acceptable. Such police clearances must always be
copied/scanned in colour.
Feel free to contact me if you would like to book a consultation for more information about anything mentioned here.
Regards.
Ross McDougall.
Solicitor / Immigration Lawyer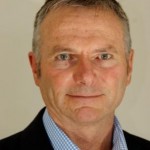 www.rpmlawyers.com.au
Tel: 08 8528 9187
This information is correct at November 10th, 2021.  But, keep in mind that immigration law changes from time to time.
Tags: police clearances