Can a 'First Entry to Australia' date be extended for holders of subclass 309 and subclass 100 partner visas?
Offshore partner visas grants and 'First Entry to Australia' dates
Partners of Australians can apply for a partner visa from outside Australia.
If successful, they are granted a subclass 309 (temporary partner visa).
Applicants in long-term relationships are potentially also granted a subclass 100 (permanent partner visa), immediately after they are granted the subclass 309 visa.
The visa grant letter will list a date that the visa holder must make their first entry to Australia by – using that visa.
This 'first entry to Australia' date is normally 12 months fom the date the visa was granted.  Entering Australia before that first entry date 'activates' the partner visa.
What to do if you think that you may not be able to enter Australia before your 'first entry to Australia date?
Due to the complexities of travelling internationally during the Covid-19 pandemic, some applicants may not have been able to enter Australia on their partner visa before the 'first entry to Australia' date.
Fortunately, in response to the Covid-19 situation, the Immigration Department is currently allowing visa holders to apply for an extension of the 'first entry to Australia' date.
Extension requests are generally being granted currently.
You apply for an extension online on the form available here:
https://immi.homeaffairs.gov.au/help-support/departmental-forms/online-forms/travel-facilitation-letter-request-form?fbclid=IwAR0T80DnoymzWmUt_EgwQQ2tX46YfY2g5CDbj7QuHemYjhW2Svaj29T414A
This is some relevant information from the application form:
Use this form to contact us if you have a Permanent or Provisional visa and you can't travel to Australia before the specified first entry arrival date (initial arrival date) condition advised in your visa grant letter.
A Provisional visa is a Temporary visa that leads to a Permanent visa.  
Only complete this form if you are planning to travel to Australia within the next 12 months.
Extensions are potentially available now, but possibly won't be in the future
Keep in mind that when the difficulties of travel due to Covid-19 subside, it is possible that the Immigration Department may no longer provide extensions to 'first entry to Australia' dates.
Feel free to contact me if you would like to book a consultation for more information about anything mentioned here.
Regards.
Ross McDougall.
Solicitor / Immigration Lawyer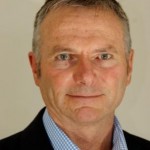 www.rpmlawyers.com.au
Tel: 08 8528 9187
This information is correct at October 13th, 2021.  But, keep in mind that immigration law changes from time to time.