Form 80 – Do you need to complete it for your partner visa application?
Form 80 – Personal particulars for assessment including character assessment – the 'Character' Form.
Form 80 is a 19-page form that requires detailed information about a visa applicant and their history.
Form 80 is not a mandatory form for partner visa applicants – however, the Case Officer may request it.
Form 80 is not usually required for partner visa sponsors.
Should a partner visa applicant complete a Form 80?
In my view, the answer is yes – even though the Case Officer may not have asked for it.
The reasons for my view are:
Most of the information required for the form 80 is also required for the online visa application – you will already have most of the information.
If you wait until the Case Officer requests a Form 80 from you (they may do), there is a strong possiblilty that this will substantially delay the processing of your partner visa application.
Another advantage of lodging the completed Form 80 when you lodge the online partner visa application is that your visa application could then be 'Decision Ready' and able to be approved the first time the Case Officer picks it up – provided all other criteria are met/provided.
You can download the most recent version of Form 80 here.
Feel free to contact me if you would like to book a consultation for more information about anything mentioned here.
Regards.
Ross McDougall.
Immigration Lawyer & Solicitor.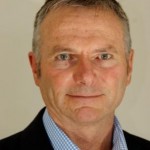 This information is correct at October 27th, 2023.  But, keep in mind that immigration law changes from time to time.