Offhore Partner visas and Prospective Marriage visas able to be granted to applicants in Australia – temporarily.
Normally, applicants for offshore Partner visas (subclass 309) and Prospective Marriage visas (subclass 300) must be outside of Australia when their visa is granted.
If the person is in Australia (on a visitor visa for example), when the department is ready to grant the visa, the department will contact them and ask them to leave Australia for the grant of their subclass 309 or 300 visa.
They can then travel back to Australia on their subclass 309 or 300 visa.
Currently, due to the Covid-19 situation, it is very difficult for people to travel outside of Australia for the grant of their visa.
Fortunately, the government announced on November 30th, 2020, that for some family visas that would normally need the applicant to be outside of Australia for grant of the visa, the visa would be able to granted whilst the applicant was inside or outside Australia.
You can read the government's announcement here.
This is a temporary measure that means that applicants already in Australia can be granted their visa whilst they are here – it makes a lot of sense.
The announcement states that this will commence from early 2021.  However, as of today's date – 12th January, 2021 – it has not yet commenced.
Hopefully, we won't have to wait much longer.
Feel free to contact me if you would like to book a consultation for more information about anything mentioned here.
Regards.
Ross McDougall.  Solicitor & Registered Migration Agent.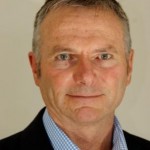 Tel: 08 8528 9187
This information is correct at January 12th, 2021.  But, keep in mind that immigration law changes from time to time.